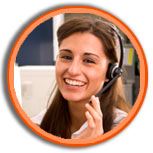 Who Is Greattrafficschool.com?
We are Great Traffic-School, an on line educational center for all things driving. We offer classes for adults and teens alike, from traffic-ticket programs to highschool Drivers Ed. We have helped thousands of drivers dismiss tickets and helped a thousand more new drivers earn their drivers license. Find out more by exploring our entire website.

May you drive safely for thousands of miles to come!
Contact Information For Great Traffic School
With GreatTrafficSchool.Com TrafficSchool, you get to use the two leading traffic-safety education programs in the nation to give you the best possible on-line TrafficSchool classes and teen Drivers Ed programs available. Got questions or have an issue? Not a problem at all - just go straight to the source by contacting our partners for fast, friendly, and thorough customer-support.


Greattrafficschool.com On Line Ticket School Classes • Contact Info



This course is provided by TrafficSchool.Com, a certified ticket school course content provider and the nation's top choice for fulfilling traffic-school and defensive-driving requirements on the web since 1994.

Call Us Toll-Free: 1-800-691-5014
Message Our Online Support: info@TrafficSchool.Com
Visit the Internet: TrafficSchool.Com


Greattrafficschool.com Teen Drivers Education Class • Contact Info



This home school Driver's Education class is online and provided by DriversEd Direct, an on-line driving-school leader. Drivers Ed Direct is rocking the Drivers Education world as we know it with their DMV approved and highly educational on line teen traffic safety courses that have an environmental touch.

Phone: 1-800-728-1048
Email: info@driverseddirect.Com
On the Web: DriversEdDirect.Com